new moon visions shop > ART PRINTS > Enter the Rainbow Door #75 Heartprint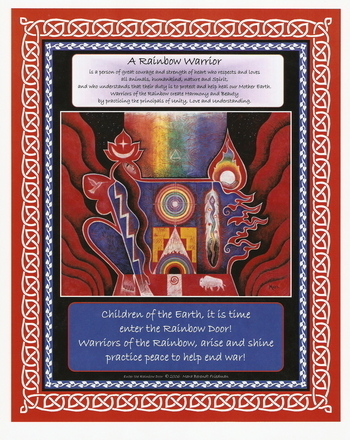 ART PRINTS: Enter the Rainbow Door #75 Heartprint
A Rainbow Warrior
is a person of great courage and strength of heart who respects and loves all animals, humankind, nature and Spirit, and who understands that their duty is to protect and help heal our Mother Earth.
Warriors of the Rainbow create Harmony and Beauty by practicing the principals of unity, love and understanding.
Children of the Earth, it is time to enter the Rainbow Door!
Warriors of the Rainbow, arise and shine
practice peace to help end war!
This image is available as the following items...