The Journey of Inanna Playshop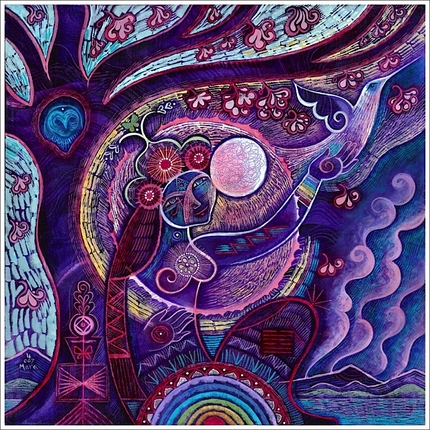 The Journey of Inanna ~ The Light Within The Darkness
A Healing Sacred Art Playshop

with Mara Berendt Friedman and Trinity Harris
Saturday January 30th, 2016
10am to 6pm ~ Eugene Garden Club
open to 16 wonderful women
tuition is a sliding scale $122 to $177
a $75 deposit will hold your space
registration required ~ email Trinity
or call her at 541-687-2835 for more info
abSOULutley no art experience needed!!
Each year in deep winter we take this profound and mythic journey. In the ancient tale, Inanna, Queen of Heaven and Earth, descends into the underworld and returns reborn and transformed. Inanna's story is our story, the archetypal journey of the Soul.

In this playshop we follow the steps of Inanna's initiation deep into the Divine Feminine and explore the theme of sacred shadow and light. Participants are guided as they unfold that exploration in a personal and potent work of art that will both ground and inspire in the winter months ahead.
We create a safe and sacred space, weaving together guided story telling and deep healing practices with the creation of each participants personal lotus star mandala.
This day that will provide deep nourishment of Soul and Spirit in celebration of ourselves as women through .....
· Sacred Creative Play
· Healing processes
· Intuitive mixed media painting
· Myth and Journey
· Ceremony
· Circle Sharing
· Song and Drum