Dear Friends, It seems building our new home has a life of it's own... and does not necessarily follow my schedule! I had hoped to reopen my online shop on January 1st, but will have to delay. 
Please check back on SPRING EQUINOX 2020 ~ March 20th. My vision is to be setup in my new studio and open for online biz!
The one artgift still available for sale is our Rainbow Warrior Awaken! Deck
Also, original paintings in my gallery (that are not already sold) remain available for purchase. Please feel free to contact me with any questions you may have - stream@newmoonvisions.com
With rainbow blessing for the new year and deep appreciation for your support of my work... warmly, Mara
new moon visions shop > Divination Decks & Books
Divination Decks & Books
Here you will find two offerings featuring my artwork...
Rainbow Warrior Awaken! Deck co-created with Trinity Harris
and
Mother Earth's Family children's book
ALL orders ~ receive 12 FREE bookmarks
Orders of $44 & more ~ receive 1 FREE magnet (& above bookmarks)
Orders of $99 & more ~ 6 FREE Cards (& all the above gifts too!)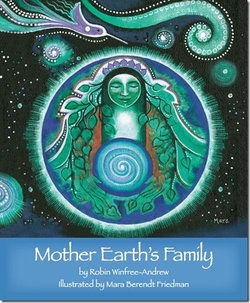 We will be offering our products for sale again on September 1, 2019. Please check back then!