rainbow warrior awaken! > Order Rainbow Warrior Awaken!
Order Rainbow Warrior Awaken!
WE ARE THRILLED to offer our 5th edition of RWA!

BEAUTIFUL NEW BOX and LOWER PRICE OF $29.95 (was $36)!
Rainbow Warrior Awaken! Your Journey of Guidance and Healing
, is an inspiring blend of beauty and wisdom. This deep expression of divination flows from the power of the Sacred Feminine.
Published in November of 2010, Rainbow Warrior Awaken has already become a favorite of many seekers. This beautiful oracle set includes 44 color cards featuring the exquisite paintings of artist Mara Berendt Friedman and a 96 page guidebook. Mara joined with Trinity Harris, energy therapist/counselor, to co-create simple yet potent messages that weave practical and spiritual insight with powerful meditations and healing processes. Now in itís fifth edition, this beautiful oracle is appropriate for women and men of all ages, Rainbow Warrior Awaken! speaks to the Truth within the heart of us all.
Quality Card #5 - Truth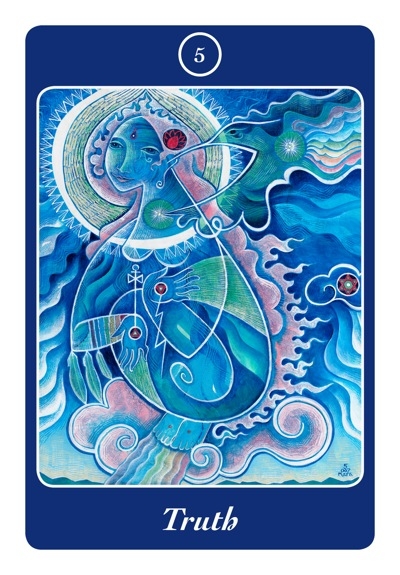 Rainbow Warrior Awaken!
Wisdom is your gift.
You hold a potent knowing,
That can cause the world to shift.
Others seek the counsel,
That you channel from above.
Teaching of the higher truths.
Your heart is touched by love.