new moon visions shop > Fine GICEE Prints > Custom Giclee Prints
Custom Giclee Prints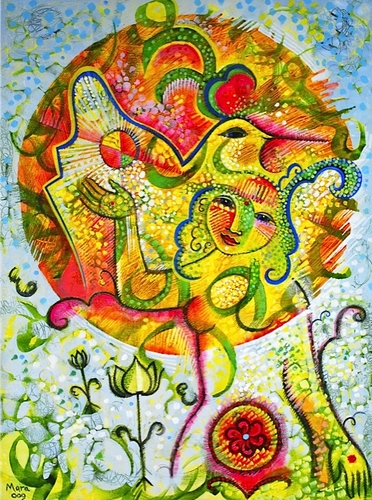 CUSTOM GICLEE PRINTS
Our archival quality giclee prints are produced on a state-of-the-art Epson printer using Ultrachrome pigmented ink.
Giclee prints are available on both acid-free canvas and fine art paper.
Canvas giclee's have a protective UV coating, come mounted on a stiff backing and are ready to frame.
Most all of the original paintings in our Gallery are available to order as a giclee print.
Our giclee prints come in a variety of sizes. ~ For pricing estimates, standard sizes are listed below.

For the image of your choice and/or for larger sizes ~ please
contact me
for availability and price quote.

For your 'made to order' giclee print, please allow 3 weeks for delivery (in the US).

Your giclee print can be embellished (painted) by the artist for an additional charge, starting at $100.
Giclee Price List (updated 12/1/2016)
12x12 ~ $ 99 plus shipping*
11x14 ~ $ 99 plus shipping*
14x14 ~ $122 plus shipping*
14x18 ~ $122 plus shipping*
16x20 ~ $155 plus shipping*
18x18 ~ $155 plus shipping*
20x20 ~ $195 plus shipping*
22x22 ~ $195 plus shipping*
18x24 ~ $255 plus shipping*
24x24 ~ $255 plus shipping*
* actual shipping charges apply ~ please contact me for overseas shipping quotes